Intelligent robot science and education integrator
Teaching Scientific Research Competition presentation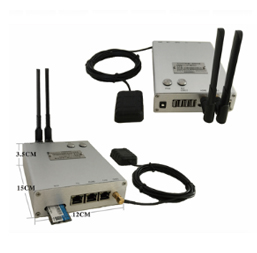 Beidou ROS Development Board
BD-ROS
Beidou ROS Robot Intelligent Terminal is a ROS-based robot technology development board developed by the Research Center of Satellite Navigation and Positioning Technology of Wuhan University and Wuhan Jingtian Electric Co., Ltd. A core terminal that integrates perception, planning, and control, which is mainly developed for the scientific research robot and teaching robot market, has the characteristics of high integration of hardware and flexible customization of software. The hardware integrates centimeter-level Beidou/GPS positioning, vision/radar sensors, GPU deep learning computing and Dynamixel servo motor controllers and other functional modules, and realizes the robot's Beidou coordinated precision positioning, autonomous navigation path planning, and visual tracking in software. Recognition and other core technologies provide users with basic software and hardware support for ROS-based development.
Features
Configuration

GPU processing system uses NVIDIA Jetson TX2 module
All in one

The main control unit and the slave control unit are integrated on a development board, including the ARM main processor + STM32 coprocessor
High-precision positioning

The device integrates single and dual-frequency high-precision Beidou/GPS positioning modules and integrated inertial navigation modules
Multi-interface open

Equipped with Net, TTL/RS485, CAN, Beidou/GPS positioning antenna interface, HDMI interface, M.2 interface, 4 USB2.0, 1 USB3.0, rich interfaces provide unlimited possibilities for system expansion and development
Technical index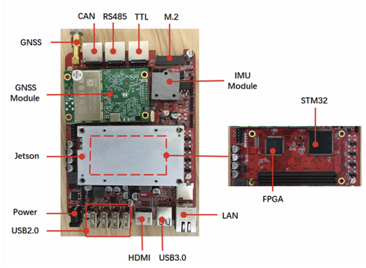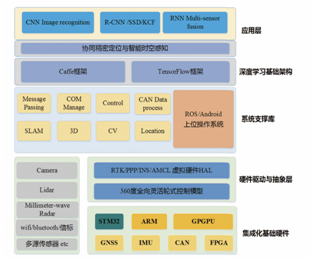 Technical parameters
技术参数

| | |
| --- | --- |
| GPU | Jetson TX2 |
| CPU | Dual-core Denver 2 64-bit CPU and 4-core ARM A57 Complex |
| RAM | 8 GB 128-bit LPDDR4 |
| Storage | 32 GB |
| Intelligent high-precision positioning and navigation | Navigation UBLOX Module |
| IMU | MPU9250 inertial sensor |
| Peripheral interface | Net, TTL/RS-485, CAN, Beidou/GPS positioning antenna interface |
| CLPD | Logic Unit 570 |



Picture
See our robots working in the most demanding environments for researchers around the world.